Paper Princess was so phenomenally great in that addictive, can't-put-this-book-down way that I was afraid that Broken Prince wouldn't be able to live up to the hype and greatness of its predecessor.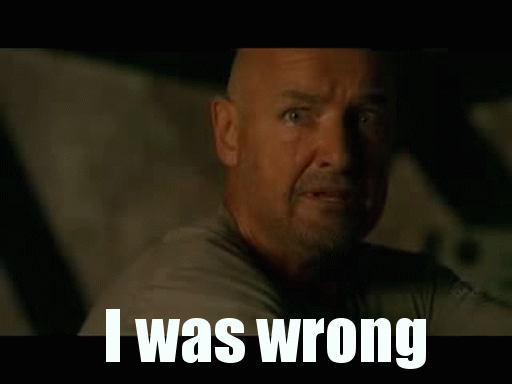 So wrong.
In many ways, Broken Prince was better than Paper Princess. For one, it was told in dual POV.
Yes! We get Reed's POV in this latest installment, and oh boy, getting inside that boy's head was deliciously insightful. I'm so happy Erin Watt gave us Reed in all his broken glory. I mean, this was titled Broken Prince after all, right?
Reed's POV gave us a much needed explanation of the event that happened in book one. Most of all, Reed's POV yielded so many scandalous secrets that the Royals were hiding. Which brings me to my next point.
Holy freaking plot twist, Batman! This book had a lot of big twists which got me like…
I know, I know. This review is very unhelpful but trust me, Erin Watt delivered big time. They managed to surprise the heck out of me. Again. And if you loved the craziness, the addictive quality that was ever present in the Paper Princess, you will love this book.
Aside from the Royal boys and the rest of the gang. we get to know a few key characters in this book who flat out, stole the show. You will also love him. You will.
But the biggest reason why I think you should read this book, is it answers some of the questions you and I have been asking after reading Paper Princess. Like, did he cheat or did he not cheat? What the eff is wrong with Gabe? Why do I love Easton? And many more.
It also withheld some answers. And I mean that in a good way because while those questions weren't answered yet, we get clues!! CLUES, people!
But the biggest twist for me was probably the cliffhanger ending.
Twisted Palace can't come soon enough.
An ARC was provided by Erin Watt in exchange for an honest review.