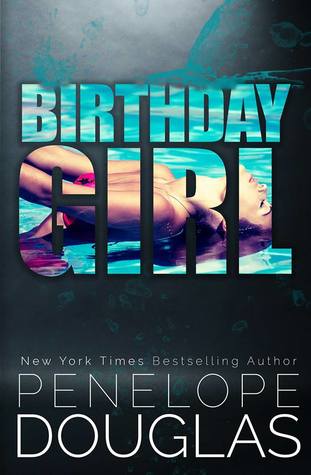 Birthday Girl

by Penelope Douglas
Published by CreateSpace Independent Publishing Platform on April 16th 2018
Pages: 406
Goodreads


From New York Times Bestselling author Penelope Douglas comes a new forbidden love story...

JORDAN He took me in when I had nowhere else to go. He doesn't use me, hurt me, or forget about me. He doesn't treat me like I'm nothing, take me for granted, or make me feel unsafe. He remembers me, laughs with me, and looks at me. He listens to me, protects me, and sees me.

I can feel his eyes on me over the breakfast table, and my heart pumps so hard when I hear him pull in the driveway after work. I have to stop this. It can't happen. My sister once told me there are no good men, and if you find one, he's probably unavailable. Only Pike Lawson isn't the unavailable one. I am.

PIKE I took her in, because I thought I was helping. She'd cook a few meals and clean up a little. It was an easy arrangement. As the days go by, though, it's becoming anything but easy.

I have to stop my mind from drifting to her and stop holding my breath every time I bump into her in the house. I can't touch her, and I shouldn't want to. The more I find my path crossing hers, though, the more she's becoming a part of me.

But we're not free to give into this. She's nineteen, and I'm thirty-eight. And her boyfriend's father. Unfortunately, they both just moved into my house.

*BIRTHDAY GIRL is a stand-alone, contemporary romance suitable for ages 18+.
This is going to be a short review. Full disclosure, I was given this copy by the author knowing full well this trope isn't my favorite at all but she did still and asked me to look over some things.
Anyway, this book got the forbidden part right. To me, when the book says it's a forbidden romance, I always look for characters who struggle or fight against the attraction or the feelings because of how wrong it is. Oftentimes, forbidden just means titillation. That's not how this book is. Birthday Girl has emotional stakes and character development. And that is all I ever wanted.
Another stand out for me is Pike. Penelope Douglas is usually known for writing assholish, dickish heroes and Pike is none of that. He's actually…dare I say it, sweet and considerate. Most of all, he's not a boy. He's a man. He already has stability in life and doesn't have to prove anything to anyone and that shines through Pen's writing. Jordan is more of the quintessential Douglas heroine. Mature beyond her years and capable.
Overall, i really enjoyed this book a lot.