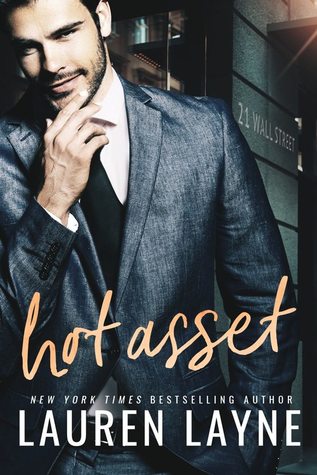 Hot Asset (21 Wall Street, #1)

by Lauren Layne
Series: ,
on May 22nd 2018
Genres: Contemporary Romance
Pages: 266
Amazon | B&N
Goodreads


There are certain things readers expect when reading a Lauren Layne book: a sweet romance between two beautiful, buff hero and heroine set in a New York that's entirely too clean and too white.
I used to devour Lauren Layne's books. I think she writes smart heroines and dashing heroes, and her stories makes you feel good. But these past few releases have been ho-hum to say the least. It's set in the same world as before with the same characters just with different names, almost identical jobs. I usually don't mind it but then the story started to sound the same. Heck, I can't even remember the names of the hero and heroine in this book without checking the book description. Ian and Lara, by the way but they could have been Jane and Joe from two books prior but I really can't remember anymore. It's all a blur.
And that's the crux of my problem with this book. It's all a blur. It's cute and nice but ehhh, I've read this before.